You just need some time of your own....
It's okay to admit you need some time off to take care of yourself.
Caregivers often wear themselves out by not taking any personal time
for themselves because they are concerned about leaving the person
they are caring for alone.
Call us....Its just that simple.
We will come in and take over for short term periods.
You let us know what your needs are and we will work with you to accommodate you.
Keep in mind, we all need to recharge ourselves.
Call us Today at 402/494-0505
Short Term Breaks = Respite Care
C

all us to come in and take over for a
A

s a Caregiver, you need
TLC
too.
Call us today at 402-494-0505


"When you just need a little break from the responsibility"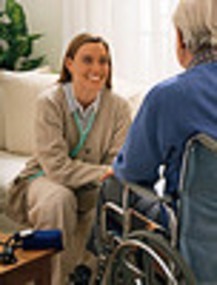 Brenda's TLC Home Health Care Inc. 2010